計算機程序系統工程實驗室(CPSELab)是中原大學化工系的程序控制組。CPSE實驗室目標是在開發新的數據導向技術,以提高效率、數值的可靠性,以及控制系統的可用性,並驗證這些技術於相關的工業應用領域。研究課題包括控制和設計傳統的化學分離程序、生物程序和半導體工業的先進程序控制。
Computer process system engineering (CPSE) is the process control group based in the Department of Chemical Engineering at Chung-Yuan Christian University. CPSE laboratory (CPSELab) aims to develop new data-driven techniques that can improve efficiency, numerical reliability, and usability for control systems and to validate those techniques in relevant industrial application domains. Research topics include design and control of the conventional chemical separation processes, biological processes and the advanced process control of the semiconductor industries.
"Big Data for Big Decisions and Big Profits"
現代工業程序日趨複雜,大數據的時代已經到來,特別是對於大規模工廠範圍的程序。數據量的大小範圍可從TB兆位元組到PB拍位元組在全廠的程序,甚至對於單一個數據組。數據量的大小帶來了巨大的挑戰,不僅是資訊截取、數據管理和存儲,但也更重要的是,在於有效地解釋這些隱藏在數據中的資訊。為了加快程序設計過程,並且不犧牲產品品質和生產成本,程序分析和控制的數據導向技術變得非常重要,這些技術用於提高程序的瓶頸。 傳統數據分析的技能還在使用原始低效的統計和分析方法,浪費大量的時間不說,且經常不滿意。大數據分析因對全廠數據做深入分析,為決策者提供真正的決策支持,應用於企業全廠的運作當中。CPSELab致力於分析工廠的數據資訊,並整合不同的程序工程技術。其研究工作提高了操作程序的效率和安全性,並提升公司的競爭優勢與獲利率。以下為本實驗室目前和以前的研究論文:
With growing complexity of the modern process industry, the era of big data has arrived, particularly for the large scale plant-wide processes. The size of data can range from terabyte to petabyte in the plant-wide process even for a single dataset. This big size of data poses great challenges not only for information capture, data management and storage, but also more importantly, for efficiently interpreting the information hidden within those data. To accelerate the process design procedure without sacrificing product quality and production cost, the data-driven techniques in process analysis and control become very important. They are needed to improve the bottleneck of the process. In traditional data analysis, statistical and analytical methods are inefficient when dealing with a huge amount of data. They are time-consuming and the results are likely to be unsatisfactory. Big data analysis is in-depth analysis on the data collected from the whole plant. It provides data insight for decision makers to maintain healthy operation of the whole plant. CPSELab is recognized as a lab that analyzes plant data information and integrates different process engineering techniques. Its research work improves the efficiency and safety of the operation processes and enhances the company's ability to achieve a competitive advantage and increase profitability. Here you can find information about our current and previous research papers.
我們的任務:"開發數據導向的技術,解決操作真正工業界程序監督和控制設計的問題。"
Our mission: "To develop data driven techniques that solves real industrial problems in operation monitoring and control design."


Our Motto: Creative Thinking, Perform the Best of Yourself, Strong Team Work Spirit, Embrace Boundary-Less Learning
我們的座右銘:創意思考,發揮極至自我的潛力,強固的團隊合作,擁抱無止境的學習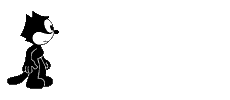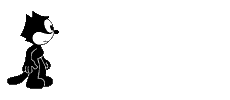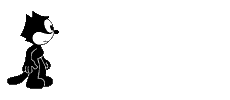 如果您有志成為製程工程師,且樂於尋求改進自己的設計、操作及規劃上所遇到的問題;You want to be a process engineer who is interested in obtaining improved solutions for your design, operation and planning problems.

如果您有志成為工程師,並學習建立製程、最適化及合成方面之模式;You want to be an engineer learning how to formulate models for process modeling, optimization and synthesis, and how to solve them with advanced computer tools

如果您有志成為研究人員,並能運用高等控制及設計策略,快速驗證新的製程觀念及概念。You want to be a researcher who can quickly test new process ideas and concepts through the use of advanced control strategies.